Philanthropists Pick up Tab for 'Batkid' Day in San Francisco
As  I understand it, there were approximately 11,000 volunteers and spectators in attendance for SFBatKid — police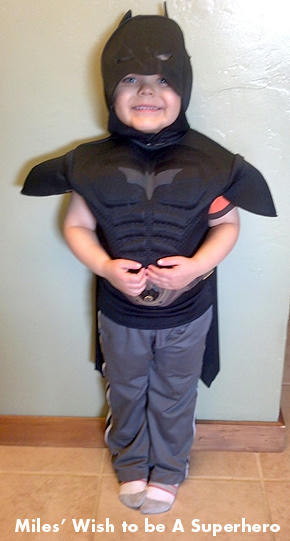 officers and public works department employees were all on regular duty – much like any other San Francisco event.
Doing the math, if it cost the city $105,000 to support 11,000 people during the event, that's a cost of less than $10 per person. Factor in the probability that the majority of those 11,000 volunteers and spectators put money back into the local economy as they ate lunch in the neighborhood, paid for parking, etc. And the publicity. Oh yes. The cost of publicity for an event of this magnitude would have easily doubled that $105,000 expense. Everyone comes out a winner here.
I realize there will always be detractors, people who think traffic should not have been rerouted, police officers should not have been asked to do double duty, etc., etc. I am not one of them. I believe the city of San Francisco did an outstanding job and the indirect benefits will be felt for a long, long time. Plus, there's a 5-year-old named Miles whose cancer is in remission who will remember that all of the lousy needles and surgical masks and sick days were followed by a day where he got to be the superhero he is.
© copyright HeyAmyLou 2014 – All rights reserved