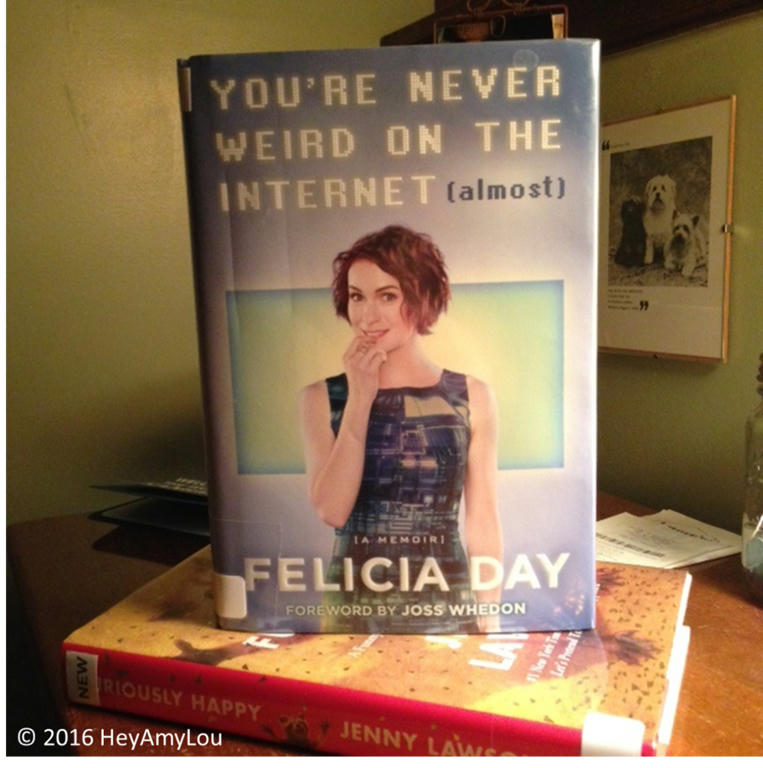 And we were, a couple of days ago. Sort of.
Anyway,  if you follow me on Instagram, you saw my fangirl post about Jenny Lawson's book Furiously Happy being my last book of 2015.  Now, barely into 2016, my first finished book You're Never Weird On The Internet (Almost) by Felicia Day is going to cause me to have my second ever fangirl moment. Holy wow, these two books have set the 2016 reading bar pretty high.
I'm going to write  a more in-depth post on them soon. For now, though, if you're looking for something to read head to your local library or bookstore and block out a weekend. And then come back here so we can discuss how good they are.
© copyright HeyAmyLou 2016 – All rights reserved