This week's newsletter is here.
There's always stuff that doesn't make it into the newsletter. Here's this week's list:
Still thinking about clickbait. This time why we're wired to resist.
Creepiest thing ever. The two don't even begin to equate. Sanctioned stalking, anyone?
Companion piece to the above. An app that pairs you with a stranger for life? No.
New to HeyAmyLou
Staying the course with the website relaunch and blog planner.
Podcast Of The Week:
Radiolab's To See Or Not To See. I've listened to The Living Room from Love and Radio (another really good podcast for your queue) before and admittedly, almost a year later I still think back to it. And it was no less powerful this time around. It's Sight Unseen, though, that made me stop everything I was doing yesterday to listen.
Double bonus this week, in the form of Nine for IX, a series produced by ESPN Films. Holy wow it's good. I caught the last 15 minutes of "Let Them Wear Towels", and stayed for all of "Branded", and "Venus Vs". From the producers of 30 for 30, which includes my all-time favorite "There's No Place Like Home", Nine for IX has some pretty powerful thoughts on women's sports 40 years after Title IX, the law barring gender discrimination in sports.
This Week's Music:
I have weekly playlists over on Spotify*. I 'm not convinced it's possible to share them. Therefore, it's highly unlikely this link will work unless you have a Spotify account.  So, here's what's on it this week.

Gary Clark, Jr.: Next Door Neighbor Blues
Elvis Costello and Wanda Jackson: Cryin' Time
Alabama Shakes: Don't Wanna Fight
Pistol Annies: I Feel A Sin Comin' On
Lionel Richie: Easy
Chris Isaak: Runnin' Down The Road
The Brian Setzer Orchestra: Drive Like Lightning [Crash Like Thunder]. For no explainable reason, Chris Isaak always makes me want to listen to Brian Setzer.
Personally, I think everyone's music library should look like this (equal to their collection of books, mind you) and a music collection that only exists on a phone or an iPad is a sad, sad thing.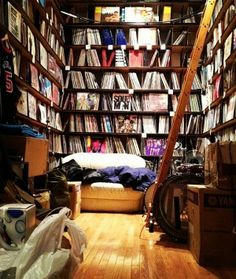 © copyright HeyAmyLou 2016 – All rights reserved