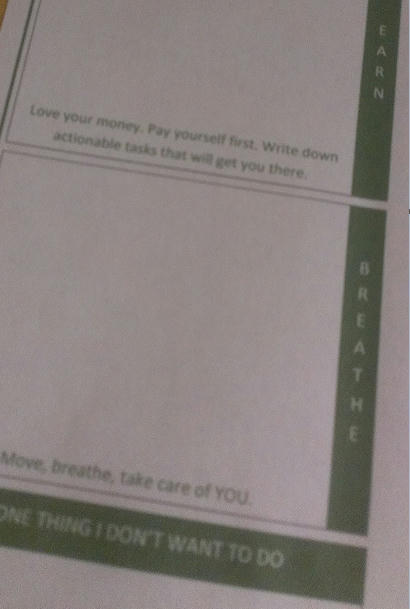 Click here for a free download.
This is the second of a two part discussion on delegating. And It's backwards from the title. To read pt 1 "The When", click here.
It's time to discuss the "How". Delegating can be (who am I kidding? For small business owners like us, delegating IS) scary. Deciding what to hand over to someone else is one thing. Deciding who to hand it over to is another thing entirely.
I recently had an unsolicited email from someone looking to "partner with" me to "enhance" my business. I'm using quotation marks here because I consider those words and phrases to be red flags. My choice of a "partner" in my business is wholly my decision and certainly won't be made based on an unsolicited email. And anyone who wants to "enhance" my business with no concrete follow up on how (see what I did there?) they plan to do that hasn't researched my business. At all.
Which this person hadn't. After a little back and forth it turns out this person wasn't aware of my website, my blog (I have two), my fairly robust Twitter and Instagram presence (although lately both have been taken over by Pokemon Go) or my weekly client newsletter (all things this person wanted to charge me heftily to implement). And, as an added extra bonus, after I politely stated  I wasn't in the market for any new employees at this time the next (very lengthy) email I got was an aggressive, argumentative still-unsolicited commentary on what I was doing "wrong".
I'm super thick-skinned, so it mostly made me laugh. Until a couple of days later when I started thinking about how other small business owners would handle an aggressive, ego-centered, cookie cutter approach to out-sourcing.
Here are my tips:
Skip the elance-type online freelance market. There's rarely any actual relationship-building. Why would you trust any part of your company to someone who will always be a virtual (no pun intended) stranger. Instead, opt for referrals. Talk to your friends, family, the people you see at yoga class or your cycling peloton. Chances are they know someone who does the tasks you want to delegate.
Meet with them. In-person. A real sit-down-and-let's-talk meeting. Not at a networking function or while walking to your car after a super-sweaty workout at your shared gym. A scheduled meeting devoted to discussing your needs and their skills.
Do your homework. Know what you want them to do for you.
Pay attention to how they respond to #3 above. Do they immediately launch into a pitch offering you a "suite" of services? Walk. No, run, from that. This is someone who didn't hear much of what you just said in favor of trying to sell you a typically high-dollar low return package of services that you pay for whether you use or not.


There is no cookie-cutter approach to your business. I cannot stress this enough. 

(this is actually 4b) The correct answer to #3 above usually goes something like this: "I've researched your company and I've noticed x, y and z. Here are some of my ideas". Followed by a fairly in-depth analysis of their findings that incorporates what they just learned about you when you told them what you want them to do for you. This is telling in two ways: First, they did their homework. They're interested in getting to know you and your business. That's a good sign. Second, they're good listeners who are willing to mold their expertise to fit your needs.
Always, always, always skip the freelancer with the aggressive, high pressure pitch. It's a good sign that how they act during your first meeting is how they will always act. Do you want to invite (and pay for) that kind of pressure into your business?
If, after all this you still can't find the right fit for your business, contact me. Seriously. If we don't work together I'll make sure you have resources to keep you moving toward finding the person you do want to hire.
And, one other note. It's not ok to ask a freelancer to do free or spec. work as a "try out". It's disrespectful. If you like them and want to work with them on a temporary basis to see if they're going to be a good fit in the long run, say so. Then give them a short term paid project.
And now, as promised, a free download of the first draft of my newest time management tool.
© copyright HeyAmyLou 2016 – All rights reserved