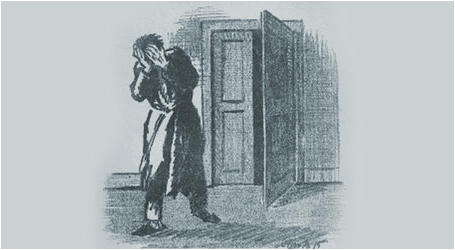 I'm not here to talk politics beyond saying that I hope you'll vote.
I'm here to talk about stress. A recent article in the Washington Post used the term "election stress disorder". Whatever you call it, stress is real, and it takes a toll on us physically, emotionally and mentally.
I'm encouraging you to actively plan for and support your mental health over the next 24-48 hours, and offer suggestions that might get you to thinking about ways to take care of you.
Take additional stress out of your day. If you don't live in a state with early voting chances are you'll already be standing in one line tomorrow. Consider avoiding additional ones.
Schedule 15 minutes today to fill up your gas tank.
Set aside some time before tomorrow to pick up your groceries and run any other errands.
Work to avoid the 24 hour "breaking news" cycle and constant Facebook commentary.
Temporarily mute the device notifications from news and social media apps. You decide how your news is delivered, not the manufacturers of your phone, tablet or other devices.
Turn off the tv. The New York Times is lowering their paywall from November 7-9. Maybe choose to actively read the election results according to your schedule instead of passively having them shouted at you throughout the day. Your local tv stations will post election results, too.
Remember your health.
Tara Stiles is offering 50% off all of her downloadable yoga videos. With the discount, her 60-minute videos are $7.50 and her 30-minute videos are $5.00. Use the code VOTE2016 and make sure your discount is showing before checking out. Or, head to your local yoga studio for a drop-in.
Dan Harris has created a page with links to several great election stress meditations. My personal favorite is "Powers of 10" led by Jeff Warren. It's approx. 10 minutes long. If you aren't familiar with Dan, he wrote the book 10% Happier and developed the app "10% Happier: Meditation for Fidgety Skeptics".
If meditation isn't your thing, consider a couple of 15-minute walks throughout the day, without the headphones or other distractions.
You've voted and decided the constant stream of "expert commentary" is more than you want to invite into your day. Go a different route and skip the drama.
Consider learning something new. MIT offers a wide-ranging catalog of free, self-paced coursework including photography, art history, and Italian, in addition to their standard engineering and mathematical coursework.  Coursera, and Skillshare also have a wide variety of offerings, although there may be costs associated. If you're looking for something more hands on, Creativebug offers classes on knitting, sewing, art and design. There's a free 7-day trial, too.
Podcasts; I dig 'em. Consider tuning in to Thrilling Adventure Hour, NPR's Wait Wait Don't Tell Me, and The Lapse. Or google "podcasts and [insert your favorite topic here]".  Warning, there is probably swearing in each of the podcasts I just recommended.
The library. My favorite place in all the land. Download audiobooks, ebooks, and music to pack your devices with distractions. Or, go old-school and check out a bunch of movies on DVD. Order a pizza and invite some friends and family over. Instant mental health boost.
Take the same pizza and friends/family combo and throw in some board games. Also a terrific way disengage from "election stress".
Full disclosure: As I'm typing this I realize MSNBC is on in the background.
I assure you I have my own work to do to support my mental health.

We are all in this together.
Want to know more?
Curated Emails
Did you find this email helpful? I'm considering doing more of them for those that are interested. If you are, share your email here.
Mindfulness
If you're interested in my upcoming mindfulness trainings, share your email here.
Life Mapping
If you're interested in my upcoming life mapping trainings, share your email here.
Routines and Rituals
I'm expanding my trainings to include the science of routines and rituals, how they positively impact our lives, and why they can be so difficult to maintain. If you're interested, share your email here.
Emergency Preparedness
I'm expanding my emergency preparedness trainings and including preparedness for small business owners. If you're interested in my upcoming emergency prep trainings, share your email here.
© copyright HeyAmyLou 2016 – All rights reserved
cross-posted to IrishYogaChick