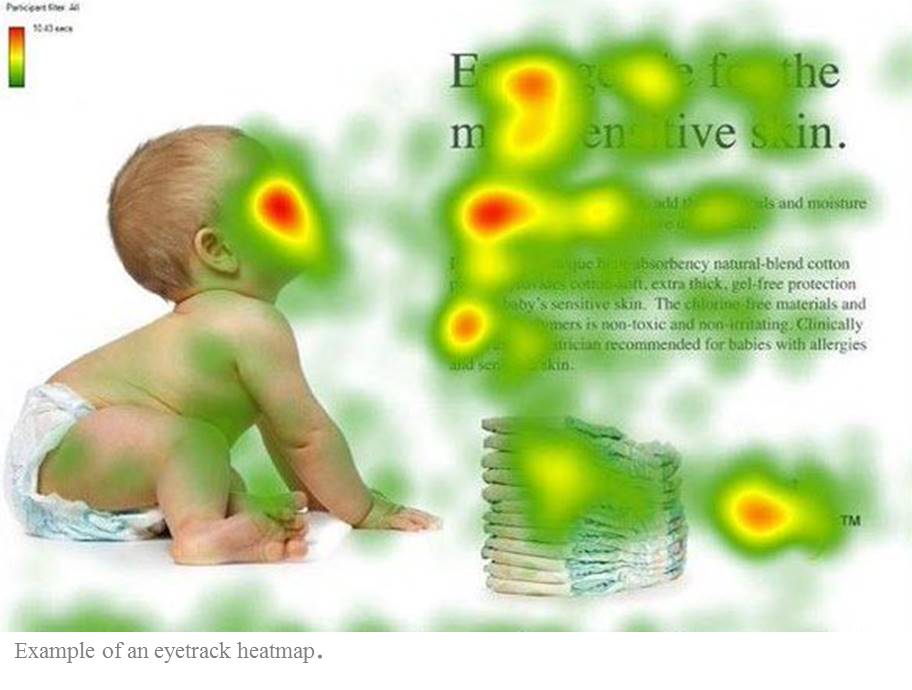 Everyone needs a complicated, multi-layered website, right? (hint: wrong).  It's gotta have moving parts, flashy design, lots of tabs and most definitely lots of words, right? (hint: wrong).
Too much of a good thing can be bad. Really bad.
Have you heard of heatmaps? Probably not, and that's not bad. I'm a geek for all things design and think spending a Saturday afternoon with heatmaps is fun. And it's perfectly ok if you don't see things my way.
Heatmaps are this cool tool used to track where users spend time on websites. They're designed to work in one of two ways, mousetracking or eyetracking. Yep, tracking where a person's eye lands on a website is actually a thing.
Heatmaps are also very expensive things, as you can imagine. And, unless you think spending Saturday afternoons watching heatmaps work is time well spent, they're kinda unnecessary.
Because, you see, other people's heatmaps (and good old-fashioned newspaper design) can teach us a lot about how users engage with websites, without all the cost and coding necessary to install a heatmap on your site.
For Instance:
People spend more time on the left side of the page.
People have developed "banner blindness". Think Facebook. How often do you pay attention to all the ads on the right side of your screen? Most people are blind to them. Avoid mimicking that design on your own site.
The most important content should be at the top of your site, or "above the fold". Here's where good old-fashioned newspaper design comes in. Journalists know to put the most important stories above the fold in their newspapers. The digital equivalent of a "fold" is the length of your screen. All the gold should be captured on your website without having to scroll.
"Above the fold" pt 2 – viewing time decreases sharply below the fold. People will scroll, but we have a short attention span. The further the content is away from the top of the screen the less attention a person has in reading it.
When using images of people, it matters where there eyes are "looking".
There's something known as a recency effect. Essentially, what we see last, we remember longest.
So, with all that in mind, what is your website saying? In our over-scheduled, multi-tasking existence, is your website designed to convert visitors into customers, or do they get lost below the fold and lose interest?
HeyAmyLou's February Deal can answer that. The first 5 people to contract with us this month for a website design*  or refresh will receive a free audit of their existing site.  We'll evaluate your current site's overall design, ease of use and responsiveness.  Normally $150, this month we're waiving the cost because we want your site work for you, not the other way around.
*If you're designing your site from scratch, we'll subtract $150 off the total cost of the design.
Consults on our monthly deals are always free. Schedule one today by emailing us at heyal@amylouthatswho.com and let's see how HeyAmyLou can support your small business.
© copyright HeyAmyLou 2017 – All rights reserved