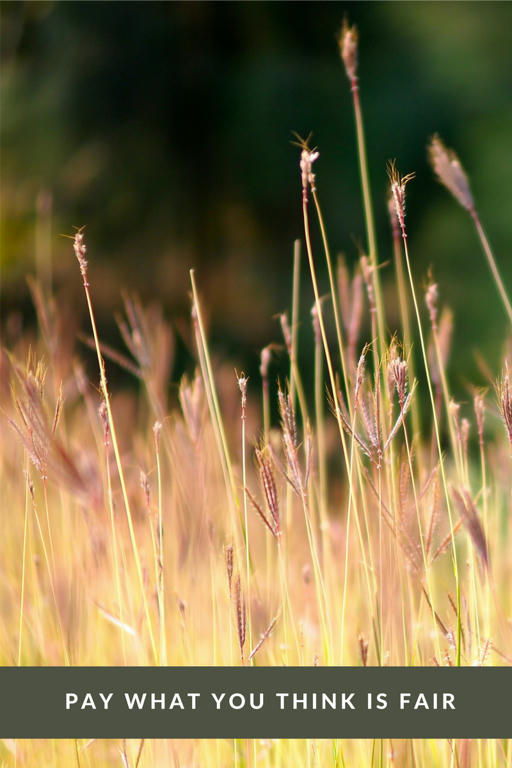 A couple of weeks ago maybe, as I was sitting in my office staring out the window, I was overcome with how much my life has changed and how overwhelmingly grateful I am for so much.
A couple of years ago life was upended. All at once. As is life's prerogative. Initially, this was not o.k.
Not. O.k. At. All.
I was fond of saying "It's fine if my work life is chaos as long as my home life isn't." And vice versa. This was not that. This was all chaos all the time.
A couple of months ago, the last of that chaos worked it's way out of the picture.
And that's how I came to be looking out my office window a couple of weeks ago. That office, that window, that view, are the end result of all that chaos. And the view feels good.
HeyAmyLou came to be during all that chaos. And now is the time to celebrate.
So, HeyAmyLou is making May Pay What You Think Is Fair Pricing Month for our newsletter production and design services, mailing list development and maintenance, or website development services.
You tell us what you think is fair pricing. HeyAmyLou will  give you the same great service, product and attention you always get.
HeyAmyLou is a company built around ethics, respect, family, and fun. We take pride in the ability to meet our client's needs. Pay What You Think Is Fair Month is our virtual cake and candles celebration. A big WHOO-HOO! We MADE it!
We want you and your business to make it, too.
© copyright HeyAmyLou 2017 – All rights reserved
*image created with Canva.