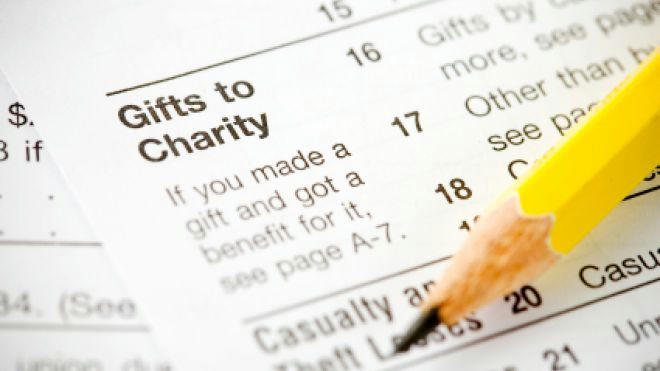 Giving this year is especially important, in my opinion. And it requires more due diligence than ever to identify organizations intending to truly benefit those they serve.
Recently, I evaluated a small non-profit  that looks great online. Professional website, slickly produced testimonial videos and expertly written marketing copy. After maybe 45 minutes researching I was disappointed, though not surprised, to learn that this organization has consistently lost money on their fundraiser year after year, that even though the organization continues to lose money salaries go up, and that over the last fiscal year their revenue was tens of thousands of dollars less than their expenses. How, exactly, are they truly benefiting those they serve with those numbers?
The ways in which a non-profit spends the money it is given is a good indicator of intent.
During my days in non-profit administration, I had the benefit of being mentored by one of the best around. He consistently stressed the importance of overhead ratios : a minimum of 70% of each dollar raised goes back to the programs for those being served by the organization. In other words, no more than 30% of funds an organization raises can be spent on overhead (and frankly, he preferred no more than $15% be spent on overhead).
Charity Navigator, one of the resources I recommend, has developed guidelines outlining how a non-profit's fundraising dollars should be allocated. Named Financial Efficiency Performance Metrics, Charity Navigator believes "those spending less than a third of their budget on program expenses are simply not living up to their missions".
Charity Navigator evaluates over 8,000 organizations. However, they only rate organizations with over $1M in revenue. For those non-profits you're considering with less than $1M, below are some other ways to understand how they manage their money and to determine if the organization is a good fit for your charitable giving.
Resources:
990 Finder   My favorite tool, honestly. Next to an annual report (which some smaller organizations can't afford to produce) a 990 tells me how an organization spends their money. I look for organizations that spend at least $.85 of every $1.00 on programming, and the 990 helps me figure that out.
Charity Watch – I use this for the "articles by keyword" feature. When searching for an organization, Charity Watch will also return results for articles with that organization's name as a search term.
ProPublica has a nonprofit explorer that I use for visual representation of a non-profit's spending.
IRS Exempt Organization Search  Basic due diligence here. Used to find EIN numbers, federal deductibility status, and a link to those non-profits who have had their status revoked.
State SOS offices:   Most states require non-profits to register with the state. Conducting a "business name search" on the SoS website will allow you to determine if a non-profit is in good standing with the state and will show if they file the required paperwork on time. It may also give you access to the organization's articles of incorporation, etc.
Additionally, annual reports and audited financial statements are a great way to gain insight into a non-profit's intent.
It cannot be overstated–Older, established non-profits deserve just as much scrutiny as smaller, less well-established non-profits. In some cases, I might argue that they deserve more scrutiny, if only to guarantee that their mission and program funding have remained stable and in line with those they serve.  Case in point: Red Cross Executive Director doesn't know what portion of donations go to Harvey Relief (8/30/2017).
VIP.S. Tax reform will impact charitable giving. PBS has conducted an analysis here.
Also, this.
© copyright HeyAmyLou 2017 – All rights reserved